Gordi is an e-commerce specialized for coffee. You can buy various sorts of coffee and the subproducts. We use Shopify as the system and Xendit for the payment gateway. It gathers many brands to place their product on the website. Choose your beans and brew your coffee now!
Many coffee brands don't have a centralized place where they can place and display their products. The coffee enthusiasts go mostly to marketplace and it's all scattered there. Gordi runs a coffee shop as well, that's why they needed a team to handle the digital marketing and stuff.
SAB came and reconstruct the commerce of Gordi. We transformed the all offline things to online. Not only for Gordi, but also for their partners. Now, the website is a go to place to get and purchased specialty coffee.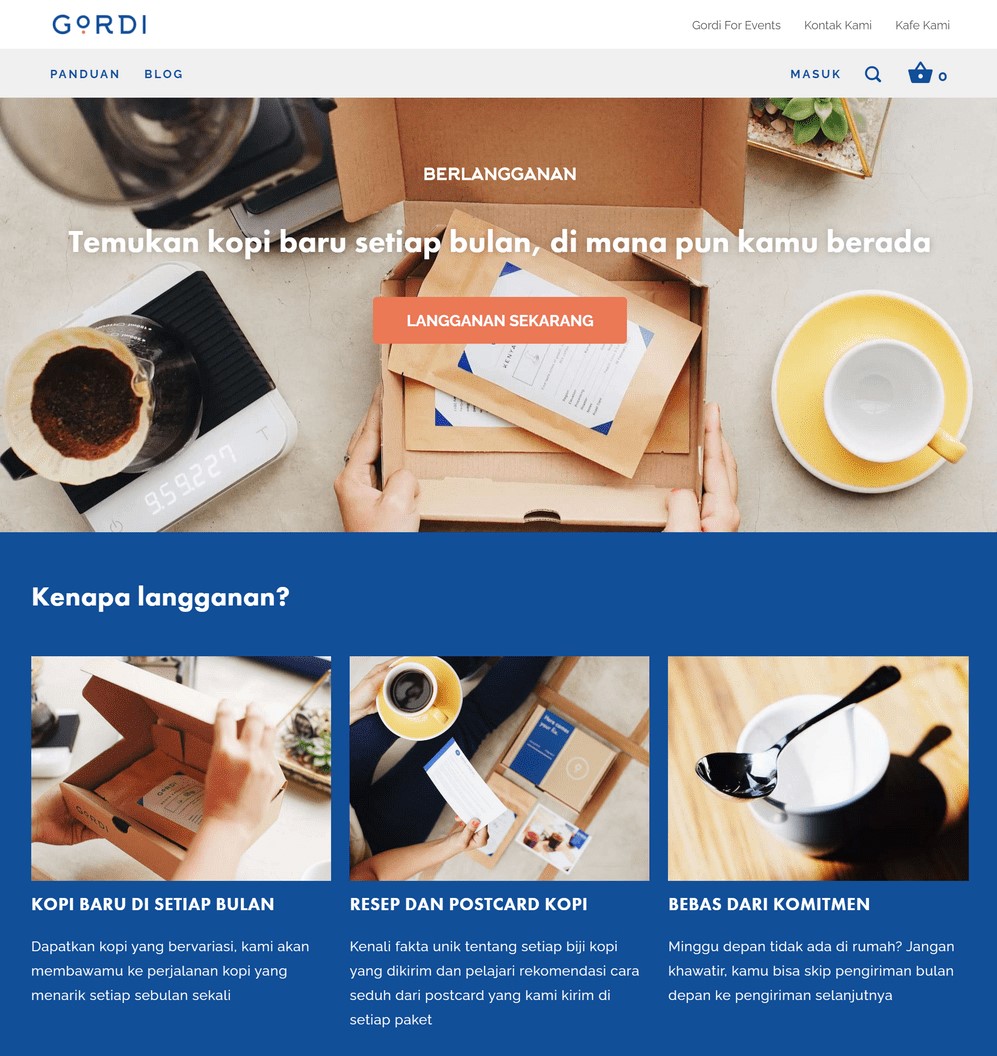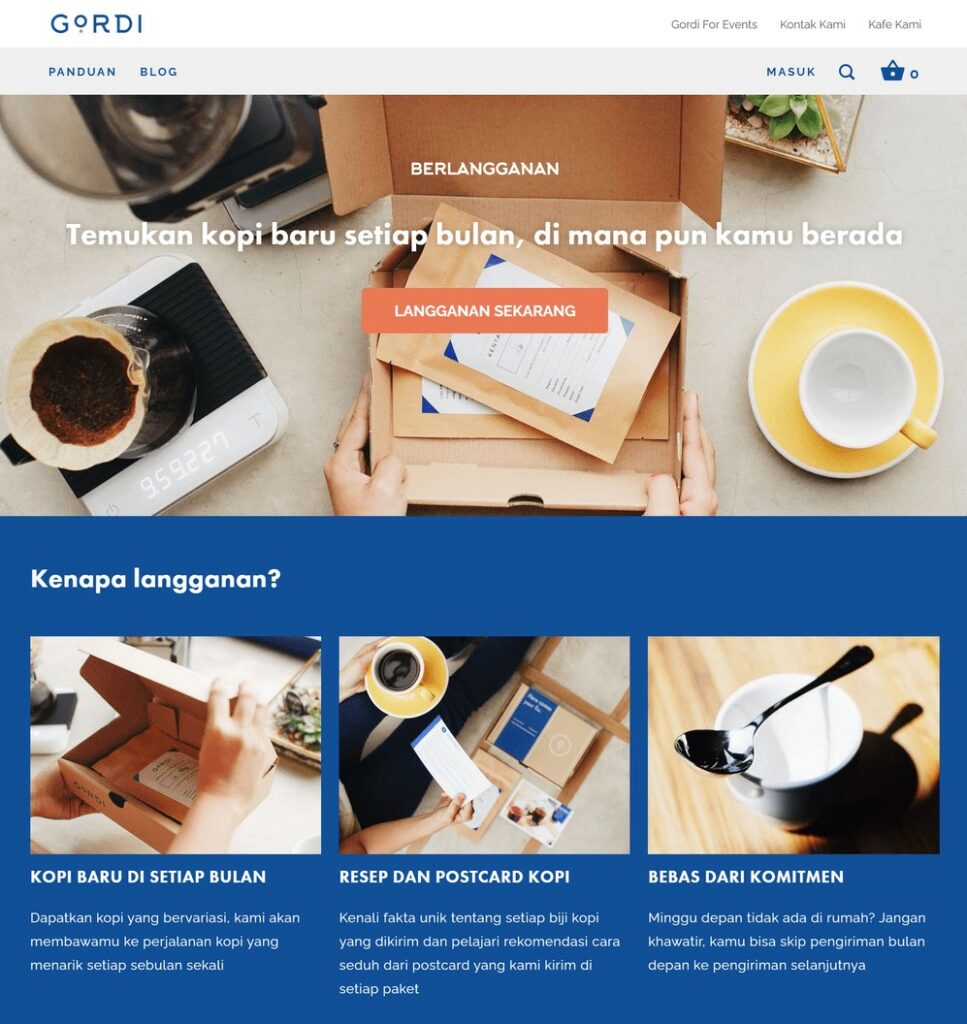 Coffee. Subscription based.
Don't worry about running out of coffee again. Gordi keeps your machine grinding and hot water flows. Be a member and benefit the discounts.
Third wave coffee, refined.
Superb quality only.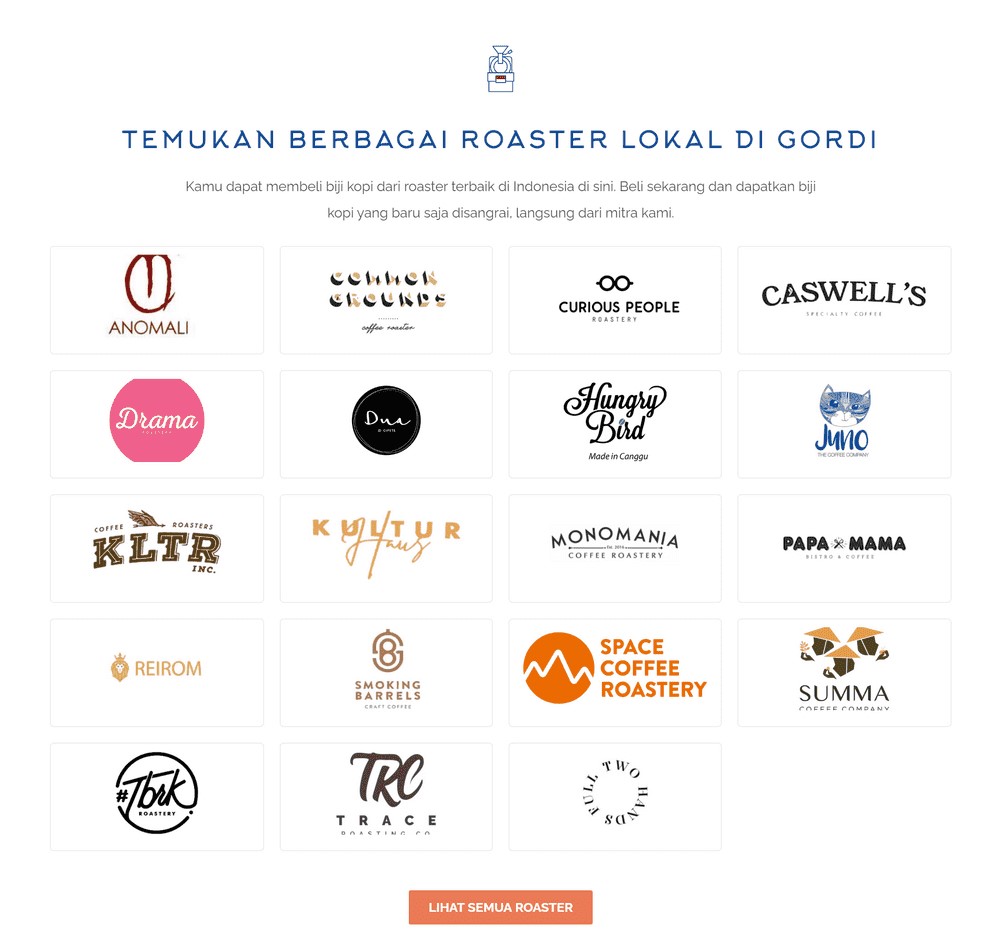 By the online implementation, Gordi has a more than 100% of cost savings because they don't have to rent the space anymore. They also can serve more customers, since the coffee lovers outside Jakarta can see their products from their phones.
Satisfied and more than happy. I can't recommend SAB enough!
Ready to start your project with us?